---
Want to get in touch? 
General troubleshooting and support questions can be answered via our FAQ below. If you don't find what you're looking for, please get in touch with Grotty via the contact form at the bottom of the page.
If you're interested in applying to be a guest or for a job at Tabletop Tactics, please visit our Guest Page or Careers Page to apply.
SUPPORT FAQ
Mobile App Questions
How do I cast content to my TV?
Please Note: Casting is not available for Freeview content.
iOS
The iOS app supports both Google Cast (Chromecast and Android TV devices) and Airplay.
Google Cast
To cast a video, make sure your device and the cast receiver are on the same WiFi network. Once the app can see your device, the cast button will appear at the top of the show.
The app will request permission to access your Local Network the first time you cast. If you have previously denied this, you must re-enable it by going to iOS Settings -> Tabletop Tactics and enable Local Network. Without this permission, the app cannot find your local Cast devices.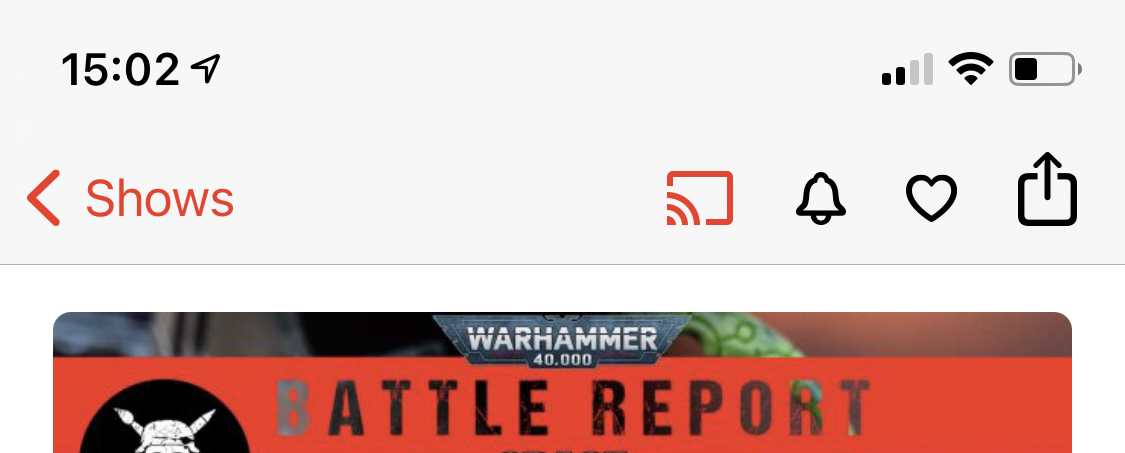 Airplay
To send the video to your Airplay device, begin playing the content then tap the icon in the bottom left to select your output device. Tapping on one of the Available Airplay devices will begin playback.
Why is my comment is not appearing?
The first 10 Comments made by new accounts will need to be approved by a moderator before they can appear in the app. Once accounts have been approved, comments will begin to appear automatically. Most comments are approved within 24 hours.
How do I download a show?
Downloads are only available for On Demand content and the button will therefore not appear for Freeview shows.
The download button will present a list of options in size order for you to download. The larger the size, the higher the download quality but may take longer to download depending on your available network speed.
Once the download has completed, the player will automatically use the downloaded version.
iOS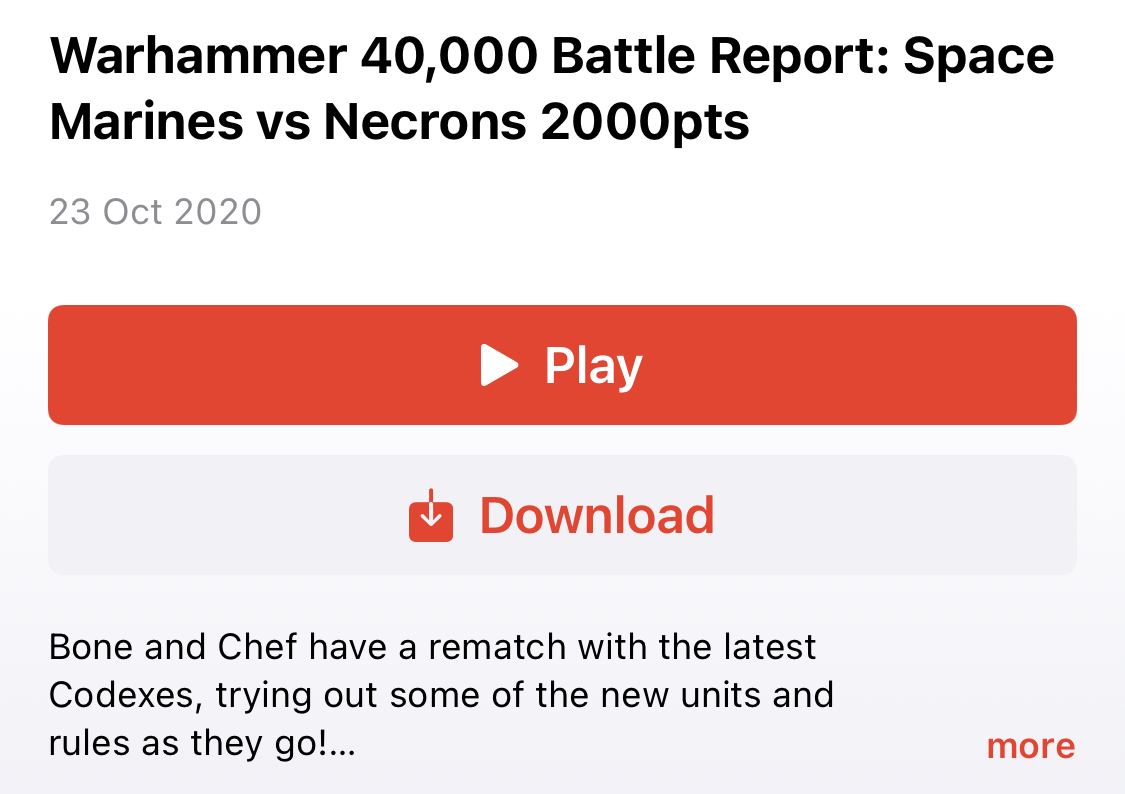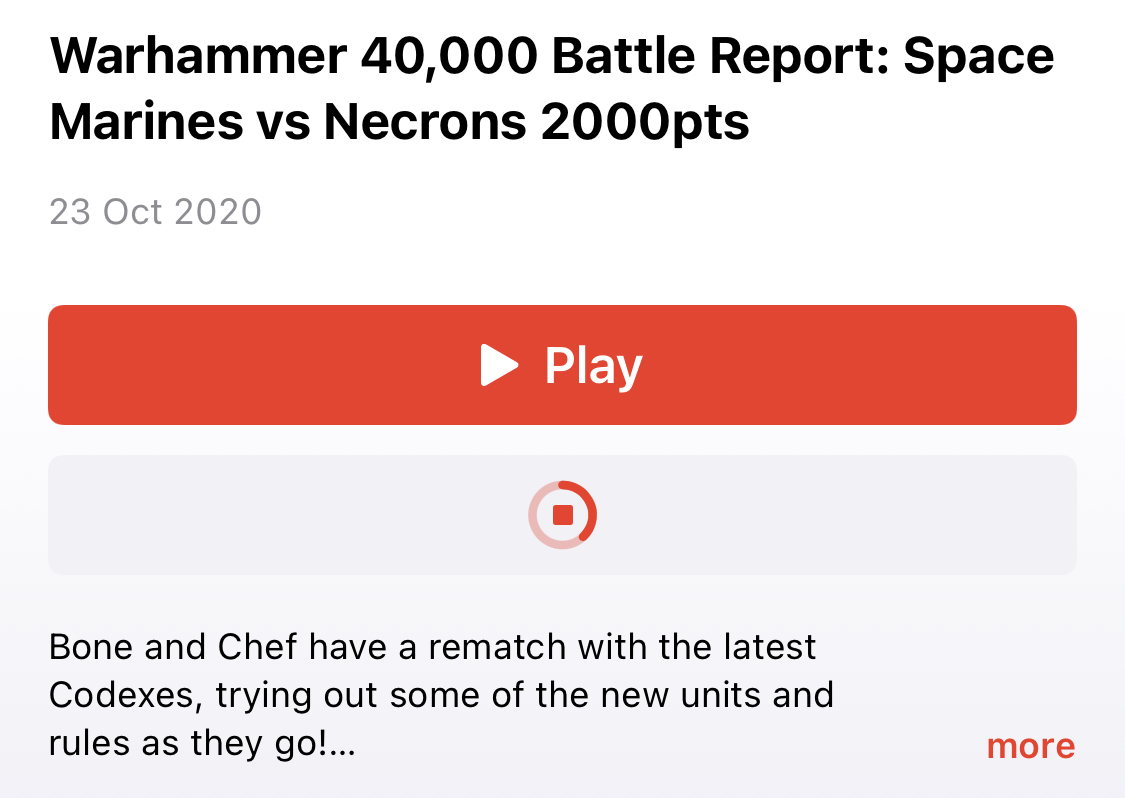 Android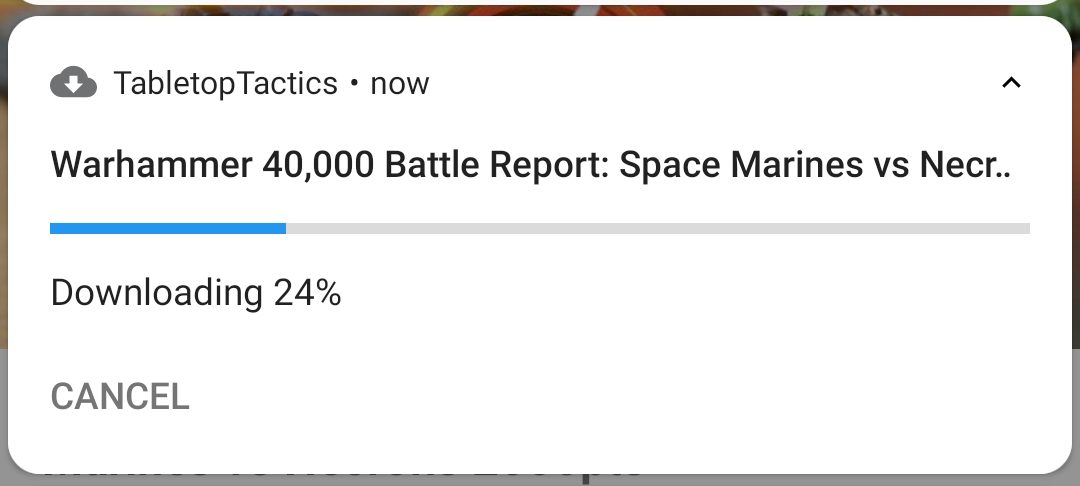 I modified my account image/name on the website, why isn't it appearing in the app?
Edits to your account will become visible once you have logged out and back into the app.
How do I search for a video?
iOS
The search bar will appear at the top of the Shows view by dragging down the list of shows.

Android
The search functionality is available by tapping the search icon in the top right corner of the Home tab.

Search Tips
You can search for things like:
"Necrons" – shows that feature Necrons
"Chef" – shows that feature Chef
"Intercessors" – shows that feature Intercessors in the roster
For customer support issues such as password resets or refunds, please reference your account or purchase. For anything else, feel free to drop Grotty a line using the form below. 
For any other enquiries feel free to contact us via email: grotty@tabletoptactics.tv